Meet the LILT Executive Board
Dr. Kerri Titone
President
Dr. Kerri Titone graduated from St. John's University with a Doctorate in Educational Leadership and Administration, completing a dissertation entitled The DNA of 21st Century Schools: A Mixed Methods Analysis of Teacher and Administrator Qualities that Facilitate Innovation. She was the coordinator for Advanced Placement and the International Baccalaureate Diploma Programme at North Shore High School, and is currently the Assistant Principal of Pelham Memorial High School.
Kerri taught Italian and Spanish for 12 years at Northport High School, from elementary to Advanced Placement and International Baccalaureate courses in Standard and Higher Level, and led trips abroad to Italy with over 100 students. She has advised student clubs including Student Government and Italian Club, and was a Class Advisor for 11 years. Outside of school, Kerri loves to travel the world and experience its diverse offerings. Each day, she works with teachers and students within and beyond the classroom each day to build a community of young, empowered, scholars. Kerri has served as the LILT Executive Board Secretary for two years, during which LILT established a mission statement and hosted its first Annual Conference online; she looks forward to continuing to serve the LILT membership as our President.
LILT | Long Island Language Teachers, Inc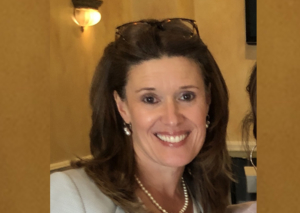 Ana Aguiar-Mady
Past President
Ana Aguiar-Mady is currently the K-12 Director of World Languages and ENL at North Shore Schools. She has 19 years of experience teaching Spanish from the elementary level through AP level in North Shore Schools, including 5 years as lead teacher. She believes in fostering the development of global citizens through the joy of world language education, focusing on proficiency and intercultural understanding. She is committed to the teaching of world languages and nurturing new teachers as they enter this rewarding profession. As a teacher, she has led student exchange trips abroad, immersing students in the Spanish language and culture. Ana graduated from Hofstra University with a Bachelor's Degree in Spanish and Mathematics and a Master's Degree in Education. She holds teaching certifications in Spanish, Mathematics, TESOL, and Bilingual Education both at the elementary and secondary level.
Ana became part of the LILT Executive Board in 1994, holding all officer positions and the Presidency twice. She was a frequent presenter, co-chaired two Long Island Regional conferences and was the Regional Conference Planning chairperson for 17 years. She has continuously served on the Executive Board since 1994. She has also served on the NYSAFLT Board of Directors, and in leadership roles to plan annual events.
Ana is passionate and devoted to the teaching of World Languages. Immediately after beginning her career, Ana was actively involved in the local and state professional organizations for the teaching of world languages. She has presented numerous workshops at NYSAFLT, LILT, and AATSP. As a member of the NYSED Foreign Language Implementation Committee, Ana has helped to write the NYS Proficiency Exams. She is currently a member of the NYSED World Language Leadership Council, AATSP, AATF, AATI, ACL, ACTFL, NYSAFLT, NYSAWLA, NNELL, LILT, NYS TESOL, and ASCD.
In her free time, Ana enjoys traveling with her family, hiking and dancing.
LILT | Long Island Language Teachers, Inc
Vanessa Sosa
First Vice President
Vanessa Sosa graduated from Stony Brook University with a Bachelors in French and Spanish Language and Literature. She also holds a Master's Degree from Stony Brook University in TESOL. Vanessa is certified K-12 TESOL and Grades 1-6 General Education. She is currently in her 8th year of teaching at Riverhead Central School District working as a 6th Grade ENL teacher. Vanessa has taught several classes and given workshops within her district as well as with LILT at their annual conferences. Vanessa is currently one of the ENL liaisons at LILT hoping to help the organization offer more opportunities for professional development for educators in her field. She is currently the 1st Vice President, formally the 2nd Vice President serving LILT, throughout the last two years and was the Student Award Plaques chairperson. She looks forward to growing with LILT as they incorporate more opportunities for ENL teachers on Long Island.
LILT | Long Island Language Teachers, Inc
Katina Price
Second Vice President
Katina Price is currently the Chairperson of the World Languages Department at Elmont Memorial High School within the Sewanhaka Central School District. She started her teaching journey in Hicksville UFSD as a Spanish and FLES teacher. She most recently taught at Commack High School for ten years, the last two of which she was the Lead Teacher of Advanced Programs. In this capacity, she oversaw the coordination and implementation of the Advanced Placement (AP) Program and the International Baccalaureate Diploma Programme.
She received her Bachelor's Degree in Secondary Spanish Education from Hofstra University where she studied in both Costa Rica and Mexico. She received her Master's degree in Spanish Literature from St. Louis University at the Madrid Campus. Her most recent certification is her Advanced Certificate in School Building and District Leadership from St. John's University.
Katina has presented at several conferences and workshops with LILT, NYSAWLA and the Long Island Technology & Education Summit. She continues to incorporate comprehensible input and works towards achieving proficiency through fun, engaging lessons that are culturally responsive and relevant to her student body. Katina is excited to join the LILT Executive Board and looks forward to sharing her passion for second language acquisition and world travel with other Long Island language teachers!
LILT | Long Island Language Teachers, Inc
Ann Marie Lombardi
Treasurer
Ann Marie Lombardi graduated from Long Island University, CW Post with a Bachelor's Degree in Spanish Education, and a Master's Degree in Special Education. Ann Marie is certified in Spanish (7-12), Special Education (N-12), Elementary Education (K-6) and FLES. She has been teaching in the Connetquot Central School District at Oakdale - Bohemia Middle School as a 7th grade Spanish teacher for the past 21 years. She is also teaching FLES Spanish in 2 of the district's elementary buildings this year. Ann Marie has been the Yearbook advisor at OBMS since 2004 and is also the Cheerleading coach. Ann Marie has served as the LILT Treasurer since the Spring of 2017 and looks forward to seeing LILT grow and serve its membership.
LILT | Long Island Language Teachers, Inc
TinaMarie Friscia
Secretary
TinaMarie Friscia earned both her B.A. in French Language and Literature and MAT in French from Stony Brook University. Tina holds certifications in teaching French and Italian both at the elementary and secondary level. She currently teaches French in the Three Village School District. Tina is the Secretary of LILT and Co-editor of the NYSAFLT Language Association Journal. Tina is also currently earning her Ed.D. from St. John's University.
LILT | Long Island Language Teachers, Inc
Alexandra Browne
Member at Large
Alexandra Browne is a 6th year Spanish and Dual Language teacher at Bay Shore Middle School in Bay Shore, Long Island. She graduated in 2016 from SUNY Cortland with her Bachelor's Degree in Adolescent Spanish Education with minors in History and Latin American/Latino Studies. During her time at SUNY Cortland, Alexandra studied abroad in Salamanca, Spain, where she not only continued her studies in the Spanish language, but volunteered at an English school, tutoring adults and helping prepare them for English exams administered through ETS. Alexandra is certified in Spanish (7-12) and has a FLES extension (K-6). Alexandra grew up in Queens, New York, in a bilingual Greek-American household and attended Greek Afternoon School for 8 years. Professionally, she is a current member of LILT and has served as the Student World Language Competition Judge Coordinator from 2019 through 2022. She is also a member of and presenter for NYSAFLT, and is a member of the 2022 Leaders of Tomorrow cohort. During her time at Bay Shore Middle School, Alexandra has participated in various Hispanic Heritage Month projects, curriculum writing seminars and social-emotional activities for students. She looks forward to gaining leadership experience with LILT and hopes to contribute to its growth as an organization on Long Island.
LILT | Long Island Language Teachers, Inc
Emilio Sosa
Historian
Emilio is currently serving on the LILT Executive Board as the Historian. He has also provided various workshops with LILT at several Fall Annual Conferences and the Spring Workshop Series. Emilio graduated from Stony Brook University with a Bachelors in Spanish Language and Literature and a Masters in Hispanic Languages and Literature. Emilio is World Language Chairperson at Longwood High School. He holds Advanced Placement certifications from the College Board in AP Spanish Language and Culture as well as Spanish Literature and Culture courses. In 2013 Emilio studied abroad at the University of Alcalá de Henares in Spain and in 2010 at the Sorrento Lingue Institute of Language in Sorrento, Italy. Prior to working at Longwood Emilio taught at St. John the Baptist Diocesan High School. Emilio looks forward to working with current and prospective LILT members to continue to grow the organization to best serve World Language and ENL teaching professionals.
LILT | Long Island Language Teachers, Inc